your employees
will want to
shout about!
Whether you are rewarding staff, engaging in personal development, trying to foster great morale or looking to show your appreciation for hard work, ensuring your staff have everything they need is crucial.  So let us help you with all the branded swag to create great staff packs.
Below, we have a a few premade staff packs, perfect for welcoming new recruits during onboarding, thanking current ones or staying in touch with those working from home, but these are totally and utterly and completely changeable and swapable, so do get in touch for a bespoke quote.  All this can be achieved without compromising your environmental policies.  Do get in touch for more information about how we can take the stress out creating your staff packs.
Welcome, Engage
& Connect with Your Team
Creating staff packs for your employees can foster a real sense of belonging and unity, whether your teams are working from home or on site.  Pull everyone together and present a slick corporate image  with customised staff clothing, logo branded notebooks and pens and work accessories.  This clearly has benefits for both staff morale, retention and productivity and ultimately for your customers satisfaction.   And what better way to reward staff when gifting than by showering them with goodies?  Shown below are a few suggestions for staff packs to get your staff all singing off the same hymn sheet.  We can provide eco solutions for our branded merchandise options.
Brilliantly Basic
Staff Pack
Eco Friendly
Employee Pack
Bountiful Branded
Swag Box
Let's Start Something New

Say Hello!
Send us a few details about how we can help you and any questions you have. One of our team will get in touch with a no obligation quote along with a smorgasbord of merchansdise inspiration and branded visuals.
Alternatively, why not book a consultation with our team by selecting a time and date that suits you.
GIVE US THE LOWDOWN
Let us know your promotional product or budget requirements and what you're trying to achieve.

LET US DO THE LEG WORK FOR YOU
We'll manage everything from the artwork, design and layout to sourcing, production and fulfillment.
TICK IT OFF YOUR TO-DO LIST
Bask in the triumph & adulation of a job well done, knowing your promotional products are in safe hands.
Industry Specific
Employee Packs
Whether you are a finance company who need calculators, a building firm who need tape measures or a restaurant who needs corkscrews we can brand your workforce.  These can bring your teams together and squeeze out every opportunity for brand awareness.
For new staff these can ease the transition into a new role and team significantly.  These staff packs can include all the vital company and job information that the new recruit can digest at their own pace.  They also enable clarity on procedures to minimise misunderstandings.  Employee onboarding packs can be delivered in any manner to suit your company.
For conferences, meetings, training or personal development booklets can be invaluable, enabling information to be presented in an organised and coherent manner.  Send out comprehensive updates in procedures or products to on site staff or those working from home.  At Woodblock we are able to produce wiro bound, perfect bound or stapled eco booklets depending on the nature of the document.
Ensure that your staff can present a professional appearance in all their dealings with clients.  Arm them with letterheads, notecards, business cards and compliment slips to provide a consistent and on brand approach.  We offer a comprehensive range of environmentally friendly stocks for all your business stationery needs.
D E S I G N
If you are keen to armour your staff with all the kit for success but need help with designs layouts, reach out to us and we'd be delighted to advise, guide and create for you.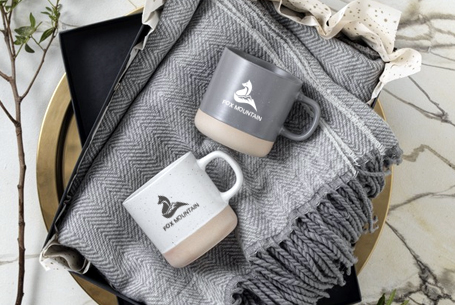 Q U O T E S
We all know the value and importance of amazing staff and of looking after those gems. So if you are looking for material to support employee onboarding, personal development, wellbeing or the best in staff accoutrements then do get in touch.